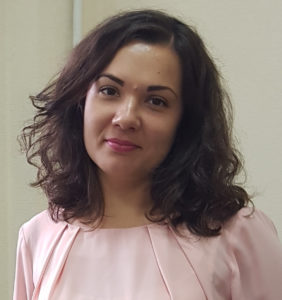 Associate Professor the Department of information technology security, Candidate of Technical Sciences
Education and Career
2009 – bachelor, information security specialist, Kharkiv National University of Radio Electronics;
2010 – master specialty "Security of Information with limited access and automation of its processing", Kharkiv National University of Radio Electronics;
2010-2013 – Postgraduate student Dep. of Information Technologies Security;
2014 – Ph.D., specialty 05.13.21 – Information security systems;
2014 – assistant Dep. of Information Technologies Security;
2018 –  Senior Lecturer Dep. of Information Technologies Security;
2021 –  Associate Professor Dep. of Information Technologies Security.
---
Educational activity
Teaches courses: secure electronic document and workflow systems; regulatory and  legal support of information security; programming; integrated information security systems; methods of building and analyzing cryptosystems; programming of basic protection objects.
---
Researcher activity
Research interests: biometric authentication, programming, blockchain.
Scientific research work: "Development of methods, complexes and means of public key infrastructure (PKI) for national and international information and telecommunication systems and information technologies".
---
Publications 
Has 6 articles