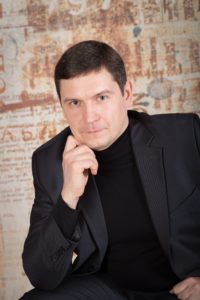 Professor of Department of information technology security, Member of Specialized Scientific Council, Doctor of Technical Sciences, Associate Professor
Education and Career
Graduated from Kharkiv National University of Radioelectronics in Ukraine with expertise in Computer Engineering and Security, and after further research activity got his Ph.D. and Dr. habil. degrees in symmetric crypto.
His professional experience includes development of Ukrainian cryptographic standards: the Kalyna block cipher (DSTU 7624:2014) and the Kupyna hash function (DSTU 7564:2014). As a professor, he gave lectures on software and network security, general crypto and cryptocurrencies in Ukraine, South Korea and Norway. He is also involved in training of Ukrainian cyberpolice officers.
His current projects focus on flexibility and security improvements of blockchain-based technologies.
---
Publications and patents
Has over 128 publications, 4 patents.